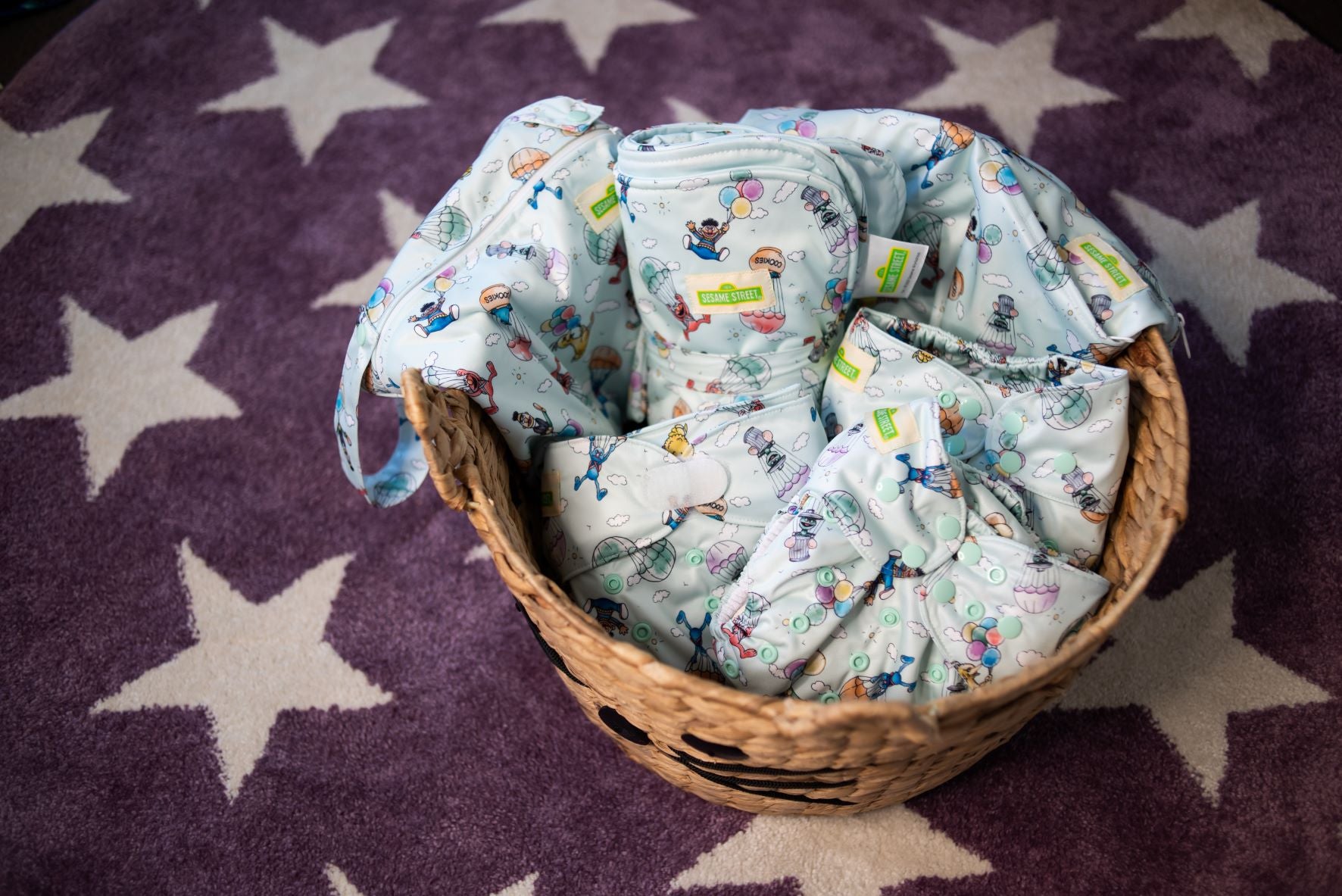 Wash Routine (Cloth Nappy Edition)
Washing Your Nappies
Washing your nappies is super easy! Below are some guidelines to follow to ensure your nappies remain clean and to reduce the likelihood of ammonia burn. 
Dry Pail: 

Shake solids into the toilet, rinse off excess and

 

dry pail (a basket with holes for maximum airflow).

For Night Nappies, 

hot

 

hand wash with small amount of detergent OR go straight to Step 2, but wash daily on 60 degrees

Pre-wash (1-2 days): 

Short cycle using 1/2 recommended detergent for heavily-soiled loads, 40-60 degrees, spin (800-1000rpm) and dry pail

Main Wash (1-3 days): 

Long cycle (2-3hrs), full dose of detergent, 40-60 degrees, spin (800-1000rpm).  Your machine should be full when dry, and 2/3-3/4 full an hour into your cycle.  You can add small items (smaller than a tea towel) in light colours to bulk out your wash as needed. 

Dry: 

For inserts (dry in the sun or in dryer); and for 

nappy shells (dry in shade or on low heat)
Be careful of... 
Fabric softeners

These can be used, but infrequently (e.g. 1 in every 3 washes) as they can reduce absorption of the inserts.

Using dark or brightly coloured items to bulk out your wash, as this may cause colour run which will discolour your nappies.
If using nappy balms containing zinc/petroleum, place a reusable or disposable liner on top of the insert

It is ok to use nappy balms as long as you have: (1) adequate agitation (sufficient loading in the machine), (2) non-eco detergent and (3) warm-hot water – this will help wash out your rash creams.
Test your wash routine on a microfleece liner first if unsure.
Download our printable wash routine here
Information source: Clean Cloth Nappies