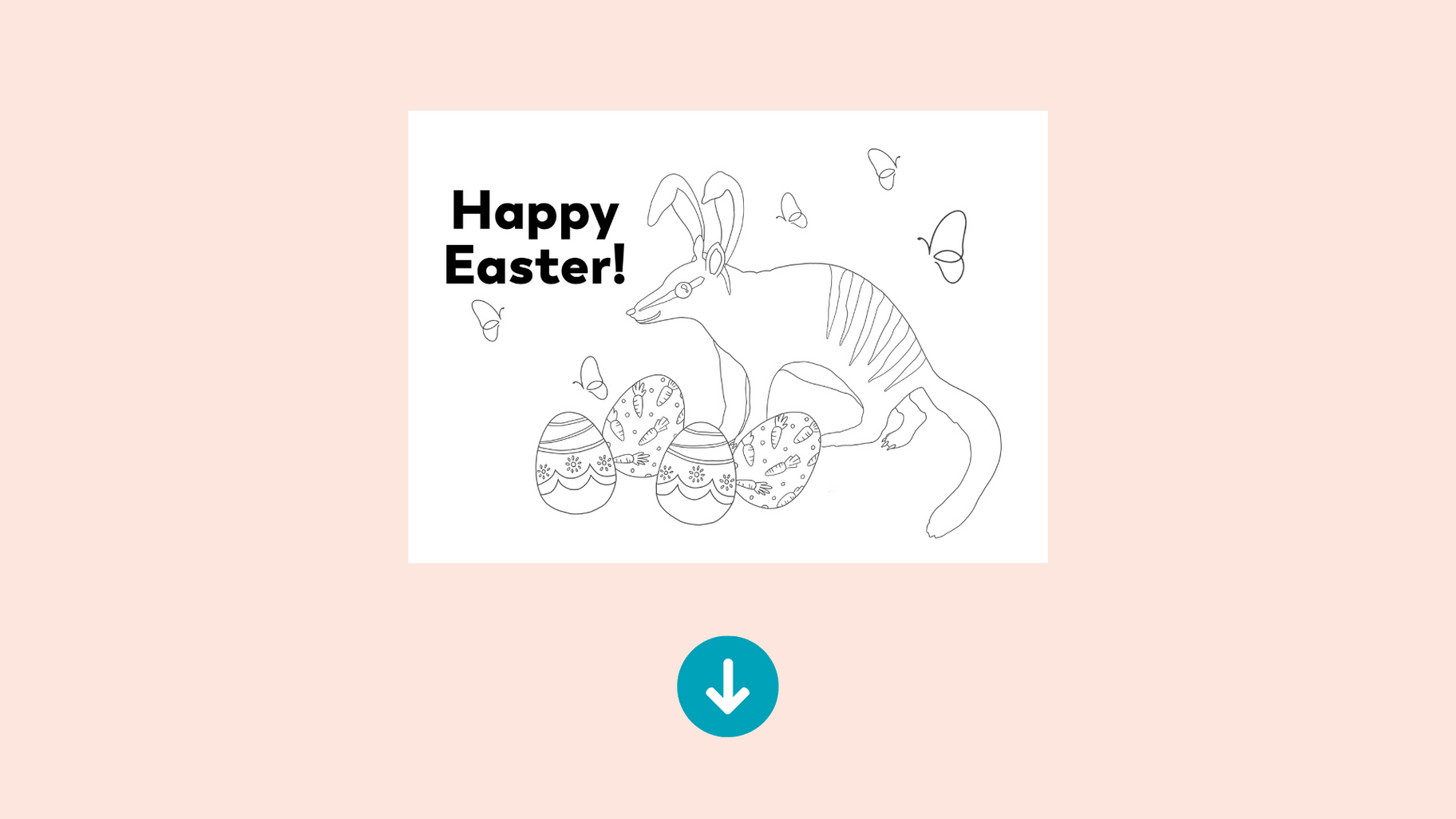 Our Tips for a Low-Waste, Eco-Friendly and FUN Easter! (PLUS FREE Colouring-In Printable for your Kids!)
Easter is fast approaching and the chocolate chaos has probably already begun! 
With lots of kiddies starting school holidays this week, and many parents scrambling to get those last bits and pieces together, we've put together some quick tips for an eco-friendly Easter AND a FREE downloadable colouring-in activity for your little ones!
Here are our tips: 
1. Replace the Easter basket with a Wet Bag! 
Other than at Easter how many other times during the year would you use your kid's Easter basket? None? I thought so! Why not switch it out for a waterproof, and super cute wet bag! Wet Bags are perfect for holding those Easter goodies without any risk of chocolate leaking out, AND they become part of the gift! Your little one can continue to use their Wet Bag after Easter for swimming lessons, in their daycare or school bag, during play or for holding snacks! 
2. Set-up the kids on a mat! 
Save your carpet by creating a designated "chocolate eating space" on a Wipe-Clean or Everything Mat! Wipeable, water-resistant and a bloody cute photo background! 

3. Include PJ's with their gifts! 
Limit the sugar-high and the waste by swapping out some chockies for a pair of PJ's! My family had a tradition every year of getting winter PJs for Easter and I loved it! Our Bootysuits are a great option for this! 
4. Incorporate a Smock or Bib into your little one's outfit! 
On days like Easter, you're at serious risk of the laundry pile getting out of control, meaning more work, more water and less fun for you! Try incorporating a Smock or Wipeable Bib into your little one's outfit this year to save the outfit changes and make the end-of-day clean up as easy as wipe-and-go! 
5. Make sure to recycle your Easter Egg and Bunny foil wrapping! 
Did you know the foil used to wrap up your eggs and bunnies is recyclable? One of the best ways to "do your bit" at Easter is to make sure to scrunch all the foil wrapping into a tight ball, and pop it into your recycle bin so that it can be reused next year, rather than ending up in landfill! 
6. KEEP THEM BUSY! 
With lots of sugar, comes lots of energy! Do yourself a favor by having some stimulating activities planned and ready in advance for Easter day so your little one has some great outlets for all that energy! 
One idea is to print off some of our FREE EASTER-THEMED COLOURING-IN SHEETS and grab a packet of crayons to give your kiddies a great sit-down activity while keeping their brain-cogs turning!
We hope you all have a wonderful, fun-filled and exciting Easter with your families! Don't forget to tag us on social media @monarchstoreau with your little one's artwork so that we can see them!